Tokyo Therapy & Wellness Center
Tokyo Therapy and Wellness Center is bringing together experienced therapists offering their skills at Omotesando!
TTWC services are :
Osteopathy

Obesity Prevention Health Coaching

Cranio-Sacral Therapy

Brief therapies – Hypnotherapy – Stress management consultant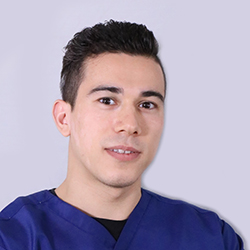 Sébastien Bailet-Kojima
Osteopath D.O.
Sébastien Bailet-Kojima is an Osteopath D.O. who was born in 1991 in Paris, France.
He is a native speaker in French, Japanese and fluent in English.
After 5 years of studies and a few months of home consultation in France, he created his own company Osteo Japan who offers osteopathy sessions by appointment in Shinjuku, Tokyo or home consultation:
Read more…
Graduated from Holistéa Collège Ostéopathique Européen (certified by the French Ministry of Health and Higher Education, registered at RNCP level 1) in Cergy-Pontoise near Paris, France in 2017
Pediatric certification in 2017
Experience at multiple sports events: Pirelli (Motorcycle racers at Circuit du Val de Vienne) and EDHEC Sailing Cup in 2017
Establishment of Osteo Japan in Shinjuku, Tokyo in 2018
An active member of CCI France Japon (French Chamber of Commerce and Industry in Japan) since 2018
Partner of the All France Rugby Club since 2019
For more information : http://osteojapan.com
Show less…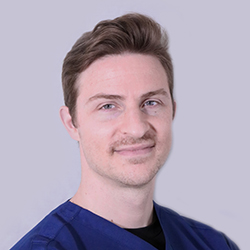 Julien SERVELLE
Osteopath D.O.
Julien Servelle Osteopath D.O. MROF & MRO(J) was born in 1984 in Strasbourg, France.
After 6 years studies and 10 years of professional experience in France, Julien who is a fluent english speaker, now offers his time and skills in central Tokyo, Japan :
Graduated from the Osteopathic College of Provence in Marseille, France (College certified by the French Ministry of Health & Sports) in 2009
Read more…
Pediatric certification in 2009
Professional Sport Experience in 2008 with the Rugby Club Toulonnais (RCT), 3 times European Champion
Manager of the « Notre Dame » Osteopathy Center in Strasbourg, France from 2008 to 2018
Teacher at the Strasbourg Europe Osteopathy College (COS) from 2015 to 2018
French Osteopathy Register (ROF) member from 2009
Japanese Osteopathy Federation (JOF) member from 2018
Active Member of the French Chamber of Commerce from 2018
For more informations : http://osteopathy-japan.com
Show less…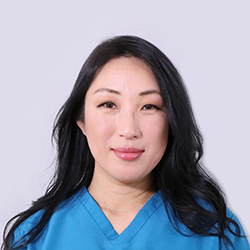 Kayoko Hirano
Obesity Prevention Health Coach

Kayoko Hirano is an Obesity Prevention Health Coach and the founder of YakuZen, Japanese food therapy.
She is a Japanese native and fluent in English.
She held a corporate job in New York for 6 years and came back to Japan in 2007. After experiencing weight fluctuation for years, she has developed her own weight loss protocol.
Read more…
She deepened her knowledge with Japan Obesity Prevention Society Institute and became a certified coach in 2017.
Ever since, she'e been working with expats in Japan and clients abroad and producing great results.
Certified Obesity Prevention Health Coach, 2017
Establishment of YakuZen, weight loss class, 2017
Keynote speaker at Obesity Summit in Yokohama, 2019.
Chapter chairperson at Women Economic Forum since 2019
For more informations: FaceBook page
Show less…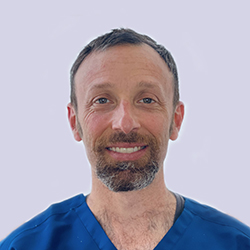 Jonas Blume
Craniosacral Therapist
Jonas Blume is a Biodynamic Craniosacral Therapist.
Prior to his relocation to Japan, he held his private practice, East Bay Craniosacral, in Oakland, CA from 2015-2020 and worked for Diablo Chiropractic in Walnut Creek, CA from 2018-2020.
After four years of study and six years of professional experience, Jonas offers craniosacral sessions in Central Tokyo.
Read more…
Certified as a Craniosacral Therapist with Body Intelligence Biodynamic Craniosacral Training (International Program) with the Berkeley, CA Chapter in 2015.
Member of the North American Biodynamic Craniosacral Therapy Association.
Studied Energy Medicine and Bioenergetics at the Luminous Awareness Institute from 2013-2017.
Taught for Body Intelligence Biodynamic Craniosacral Training Program from 2016-2019.
Hosted and organized workshops and talks concerning craniosacral therapy and energy medicine around Northern California and in Tokyo.
For more informations https://www.eastbaycraniosacral.com
Show less…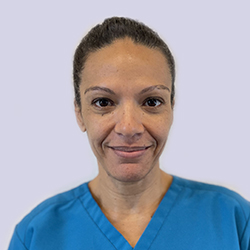 Marie-Solange Vottero
Brief thérapies – Hypnotherapy – Stress management consultant
Registered therapist and clinical hypnotherapist – Native French speaker – Fluent in english.
Always attracted by human psychology, Marie-Solange undertook a career switch in 2019 to support people's need for personal evolution & mindset changes.
Her approach combines Cognitive Behavioral Therapy – the best evidenced psychotherapy- with hypnosis, which is well known to substantially enhance treatment outcome.
Read more…
Committed to working with all age groups, she will guide you on your therapeutic journey towards a more adaptable and serene way to cope with unhealthy beliefs and inappropriate behaviors.
Practitioner diploma in Clinical Hypnotherapy (graduated from ICCHP UK)
Registered therapist and counselor
Certified Stress Management Consultant (CSMC/IACT)
Member of the International Association of Counselors & Therapists, USA (IACT)
5 years of experience in school bullying prevention & pedagogical projects aiming to equip students with assertive communication & conflict management skills
Signatory to the General Hypnotherapy Standards Council Code of Ethics (GHSC)
Non violent communication practitioner (Marshall Rosenberg)
For more informations: FaceBook page
Show less…
Julien and Sebastien are very professional and efficient osteopaths. I have tried a dozen osteopaths, and they do some of the best work I have ever had. I tried their four hands service recently and I couldn't believe how well they worked in harmony with their different skillsets and expertise. I highly recommend them and if you book with them, you will feel better!

Laura Gainche

You feel the benefits right away! I would consider myself quite active, exercising 5 to 6 times a week. Recently, I became very mindful of injury prevention and proper body alignment. I spent several months visiting different specialists (chiropractor, sports massage) which were all quite good, however, my Osteopathy session at Tokyo Therapy & Wellness Center was exactly what I needed. Was most impressed by how quickly they were able to identify any abnormalities in my body. They were then able to conduct the necessary treatment to fix all of my imbalances. I say "they" because the treatment consists of two specialists attending to you at once. A first for me — was very effective. With no exaggeration, I felt the benefits from the moment I stepped off of the massage table. My whole body felt lighter, my joints were balanced and in-sync. Very happy to have found this type of treatment in Tokyo. Highly recommended!

Pat McD

I can not recommend it enough!! I felt so much better after the first treatment! Earlier this year I gave birth and my body was in pain all the time. After going to the 4 Hands Osteopathy my joints were even better than before. I have more energy and I started to do my workout routines again. My baby was also checked and he was more calm and relaxed afterwards! It is good for mum and baby!! Thank you again for helping me and my baby!!

sandra nägele

An amazing osteopathy experience! 4 hands, because both Julien and Sebastien will provide treatment at the same time. One with a rather structural approach and the other with a more fluid/muscular approach to the different problems your body may have. They speak fluent English, French and Japanese.

Xavier Lochu

Excellent osteopathy treatment which quickly helped my back problems. The two osteopaths use different approaches and complement each others very well. I have had similar treatments in the past and would like to praise their professional approach and effective work. I strongly recommend the clinic.

J P

I heard about Tokyo Therapy & Wellness Center by chance through a friend. I'd been looking for an English speaking osteopath but couldn't find one easily. Sebastien and Julien were incredibly friendly and made me feel comfortable and relaxed throughout both my appointments; talking me through everything they were doing. This was very reassuring, especially as I'd never been to an osteopath before! I'd definitely recommend them to anyone looking for an osteopath in Tokyo.

freya jones